ACCOMMODATIONS
We require a two night stay on weekends.
One night stays are available Mon through Thursday.
2 Bedroom Option - The Rookery
Upper level has 2 king bedrooms, each with deluxe bath, including 6' soaker tub and shower. Large equipped kitchen w/ quartz counters, all new appliances. 50' x 10' view deck, lovely maple wood floors. Large gas fireplace.
Cable & internet provided.
1 Bedroom Option - Osprey Cottage
4 Night to Weekly Bookings Only
First Level walkout studio unit with king bed & bath, including 6'soaker tub & shower. Fully equipped kitchen & large living area. Beautiful carpeting and ceramic tile throughout. 20' x 6' patio.
Cable & internet provided.
3 Bedroom with additional Studio Unit Rental Option
Combine both units via interior access stairway, for maximum 3 couples.
$600.00/night, plus tax(12%)with 2 night minimum. Cable & Internet provided.
Call 607-793-1304
Peck Season Accommodations
*Prices are subject to change for special events and holidays
Kitchen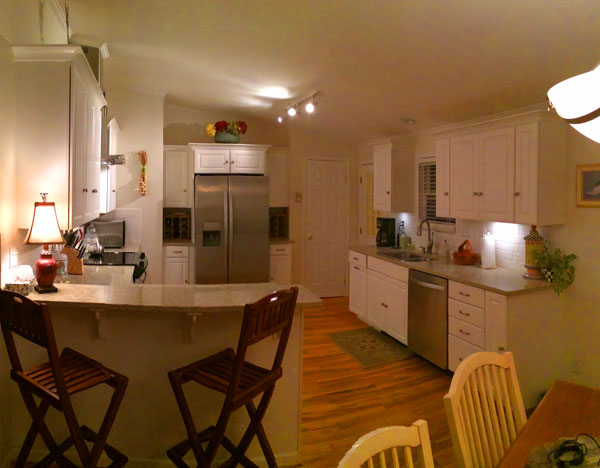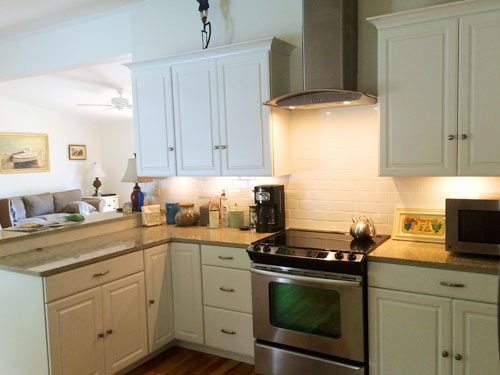 Clifftop on Seneca hospitality property is managed by Alliance Resort Properties, LLC